What is the challenge about?
Loving Your Spanish is a live five-day challenge experience for beginner Spanish learners. It's designed to take you from struggling to ready to love, learn and use the language.
The challenge runs from August 2 - 6, 2021 only.
Here's what you get during the challenge:
Welcome email and the updated Loving Your Spanish motivational workbook
Access to a private pop-up Facebook group for the challenge duration (Aug 2-6)
Daily emails and Facebook videos with specially curated and created materials for each day's activity
Exclusive access to a live 30-minute Spanish lesson on the final day.


-Scroll down to see the welcome video-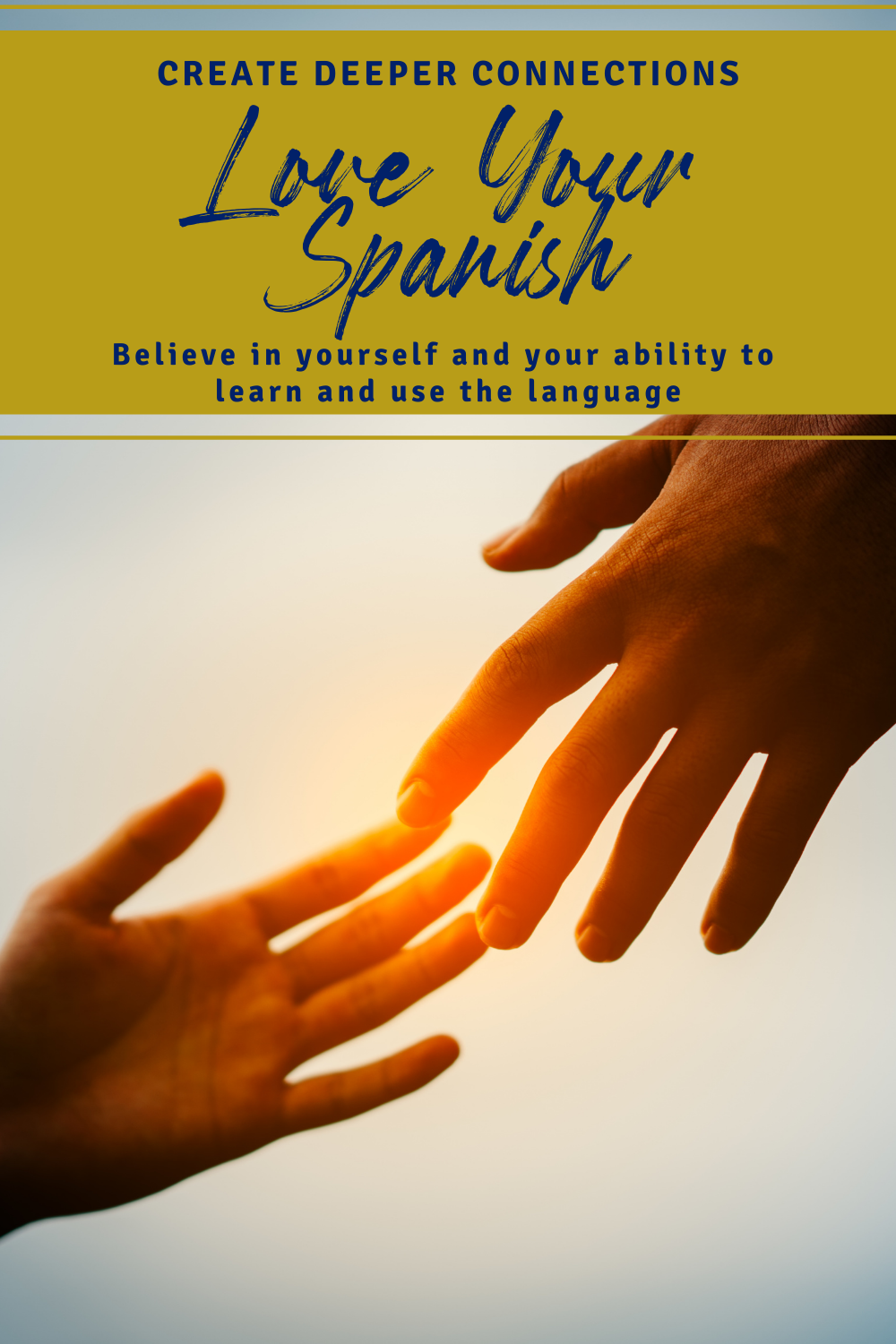 Why should I try it?
Learning Spanish is a pathway to creating meaningful connections with the Spanish-speakers in your life. It's an enriching goal but can be intimidating if you're unsure how to start the process, or if you feel shy about speaking the language.
This challenge builds the strong foundation necessary for your Spanish learning journey by:
Uncovering your deep-seated motivation for wanting to learn the language
Revealing your natural strengths for language learning and possible challenge areas
Establishing your language goals and building your action steps
Introducing you to a confidence-building way to learn and use the language
We spend three days on confidence building techniques to set you up for successful Spanish language acquisition. On day four we work on vowels and pronunciation. And on day five we have a live class session.
Enjoy this supportive, safe space to become empowered to love and use your Spanish!
Frequently Asked Questions
What's the daily time commitment?
The daily video from me is 4 - 7 minutes long, depending on the day's topic and activity.
The length of time you take to complete the activity depends on how clued in you already are to your needs and mindset. Some days you might want to check out the activity in the morning, think about it during the day, and complete it later on.
Give yourself at least 30 minutes each day to really connect with the process.
Will the live class on Day 5 be recorded?
Yes! It will be. Ideally you'll be able to make it to the session but, life happens. A link to the recorded session will be placed here, on Teachable, and on our private challenge Facebook group.
Will I have access to the materials and videos after the challenge?
Only if you download the materials and videos in advance. At the end of the challenge, our pop-up Facebook group and access to the Teachable course will be closed. All content will be downloadable so you can save for future reference, if necessary.
What is the refund policy?
We want you to be excited, motivated and accountable at the start of your language journey. To support you in sticking to your decision, we do not offer refunds after Day 1 of the challenge.
There is a no questions asked refund available up to Monday 02 August, 11:59 p.m. EST
Is this course for me?
If you've been trying to figure out where and how to start learning Spanish, then, YES!

If you're looking for a safe and supportive space to start learning Spanish, then, YES!
If you are ready to abolish your fears around learning Spanish, then, YES!
If you've been searching for an enthusiastic and motivating language coach, then, Yes! :)
Learn more about Kim K De Silva, Language Coach and Culture Advocate
The Loving Your Spanish Challenge
Learn more about the Loving Your Spanish challenge and meet your language coach, Kim.